JVP raised floor:
what is it

Functions of our flooring system
A simple, innovative and solid solution that resolves all kinds
of problems.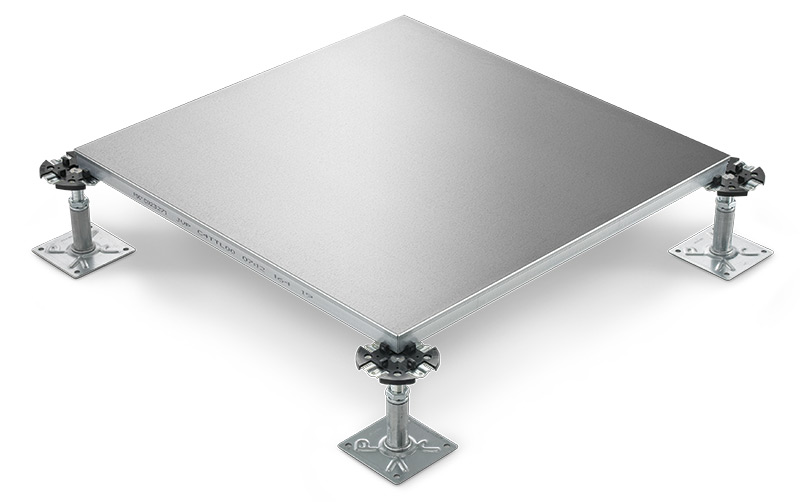 The buildings we live and work in are full of hidden systems and services that are certain to grow in the future. That's why JVP designed a space between the load-bearing floor and the floor supporting things and people. This space is completely free to allow all the networks of the necessary systems to be run inside. This floor is composed of raised modular panels that are easy to install and remove, with holes for connections from below and in the right place for all services and utilities, to be created or moved quickly according to need.
The load-bearing structure
The raised floor consists of two elements. The load-bearing structure, that is never seen and that ensures all the technical performances. It is installed immediately after the external walls are raised to form a free and strong working surface that is bare and uncovered, ready for the rest of the works, with vertical supports of adjustable height and panels to bear expected loads.
The surface finish is the part that is visible and that provides aesthetic and functional performance. It is laid once all other construction work has been completed, just before users move in, and is chosen based on technical and aesthetic preferences. It is important that the two elements be installed at different times. That's why the panels have self-laying finishes that can be installed later.