The JVP JS dedicated supports, used with JVP 4× 4 panels, become a system capable of providing all performance required by the most common international standards in this field (harmonized European Standard UNI EN 12825, six classes of mechanical capacity, British Standard UK PSA MOB PF2, four grades of mechanical capacity).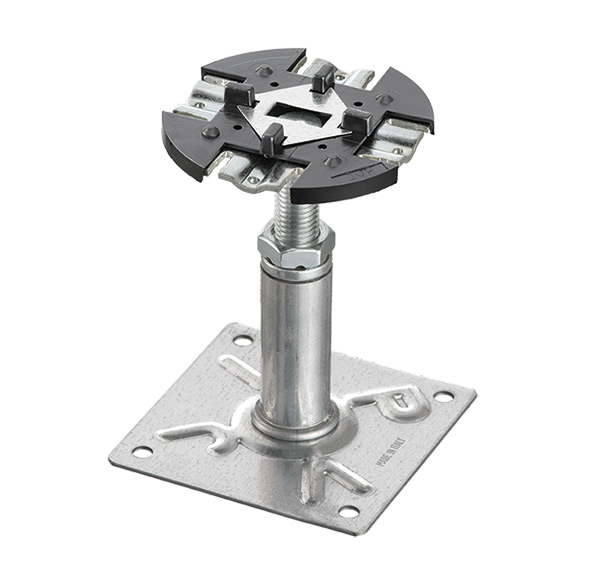 JS JVP feet are available in three types because not all floors need to offer the same level or solve the same problems.
All types are designed to house and support any JVP 4× 4 panel, either as a simple support or in a corner-lock screw-on version, complete with tri-lobe self-tapping screws.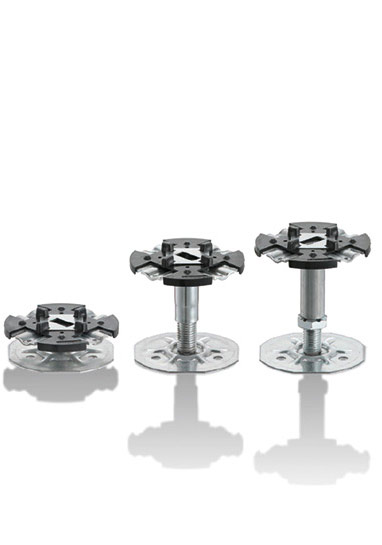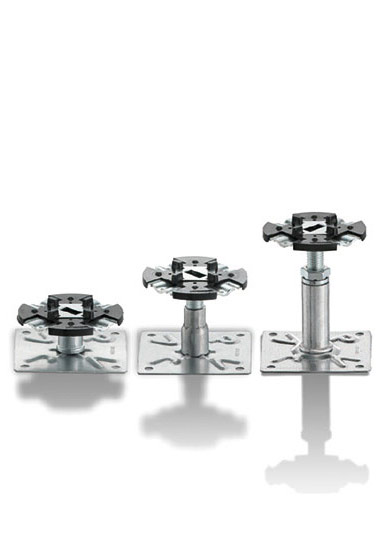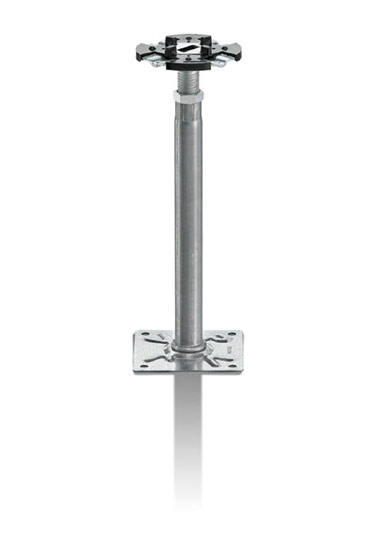 JVP JS seals can be used with all JVP JS feet,
both the G37 equipotential conductive version and the one for G32 corner lock applications.