Advantages of JVP
raised access floor
Why choose our flooring system
Savings in terms of weight and raw material,
space and height, and installation
and maintenance cost and time.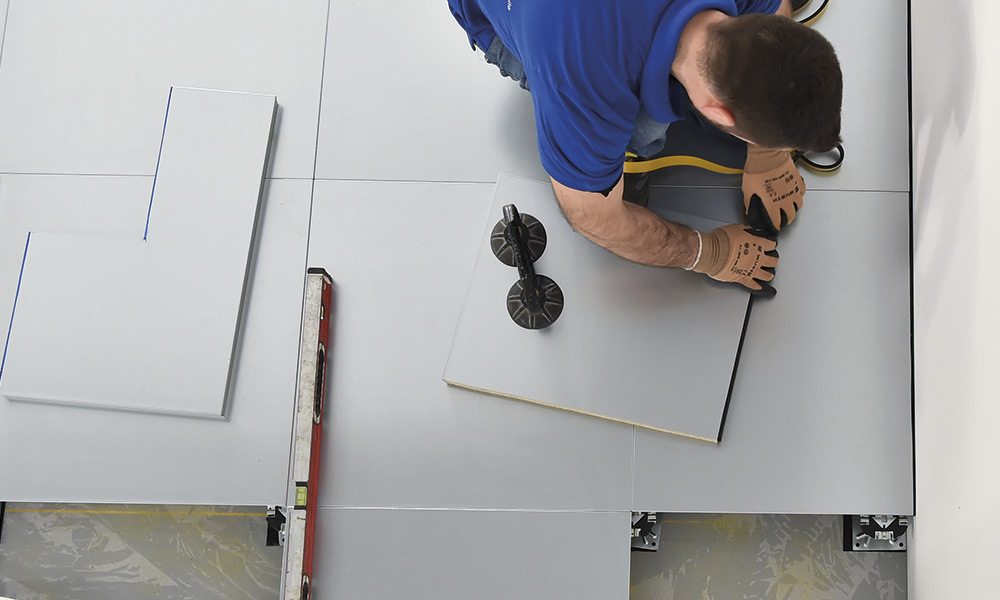 Every building entails costs, first for construction and then for maintenance.
Choosing the JVP 4× 4 system guarantees:
Weight and raw material savings.
By replacing poured screeds right from the design stage with a single JVP 4× 4 system guaranteeing all system space functions, floor levelling, smoothing floor installation, soundproofing, thermal insulation and vapour barrier, with minimal costs and weights and clear advantages on structural dimensions, anti-seismic measures and consumption of raw materials.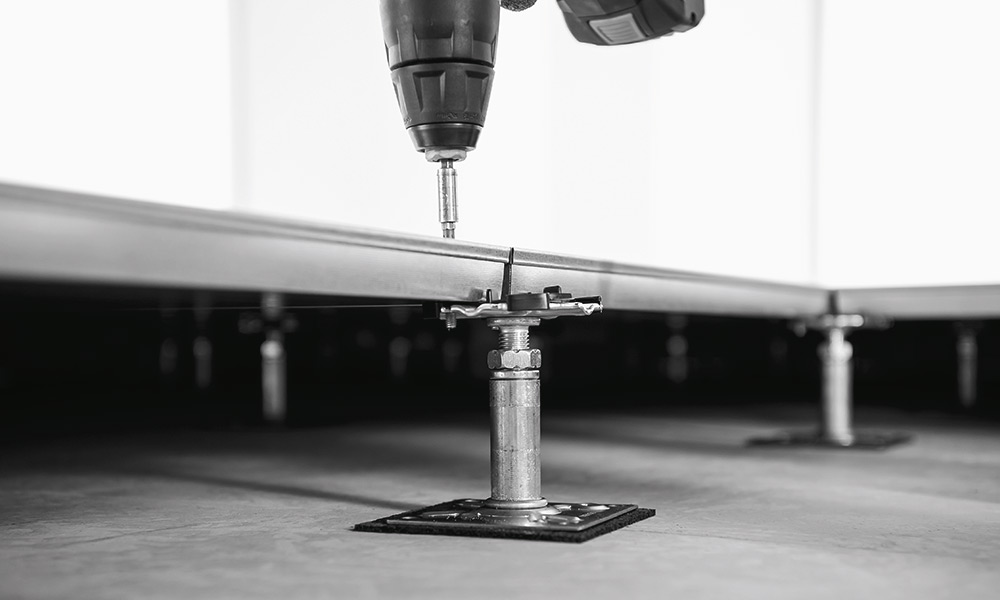 Space and height savings.
It reduces the overall height of the building because part of the technological systems is housed optimally in its plenum, which is especially roomy because it requires no cross-pieces. In this way, the raised floor occupies less space.
Cost and time savings.
Installed immediately after construction of the building façades, JVP 4× 4 facilitates all subsequent work for other operators: it streamlines building site management, reduces costs and construction times, and makes the building usable far sooner than when using traditional systems.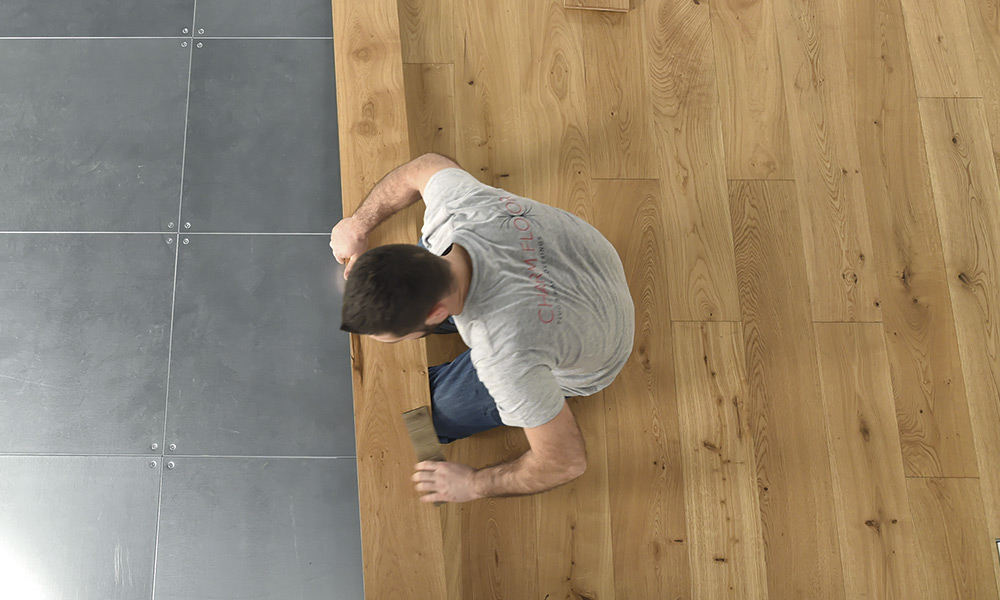 Installation and maintenance cost savings.
Facilitates systems installation, which is done at the last minute. Facilitates maintenance of systems inside the plenum, because they are always fully accessible. Allows renovation of the premises simply by changing the coverings without involving the underlying panels, thereby reducing inconvenience to building staff and minimizing work time. And perfection is achieved if the coverings are magnetic like the CharmFloor range.