JVP accessories:
custom raised floor access systems
Discover our range of customization for raised access floor
JVP 4× 4 systems do not have specific accessories because our customer's demands and specific needs determine the possible answers and customized solutions that we have developed over years of managing many projects, each of which is different based on the technical approach and markets around the world.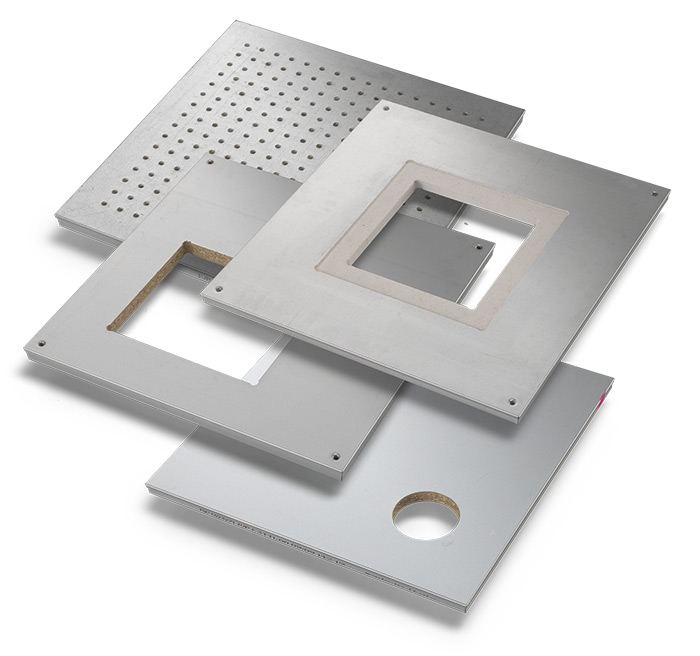 Infinite custom solutions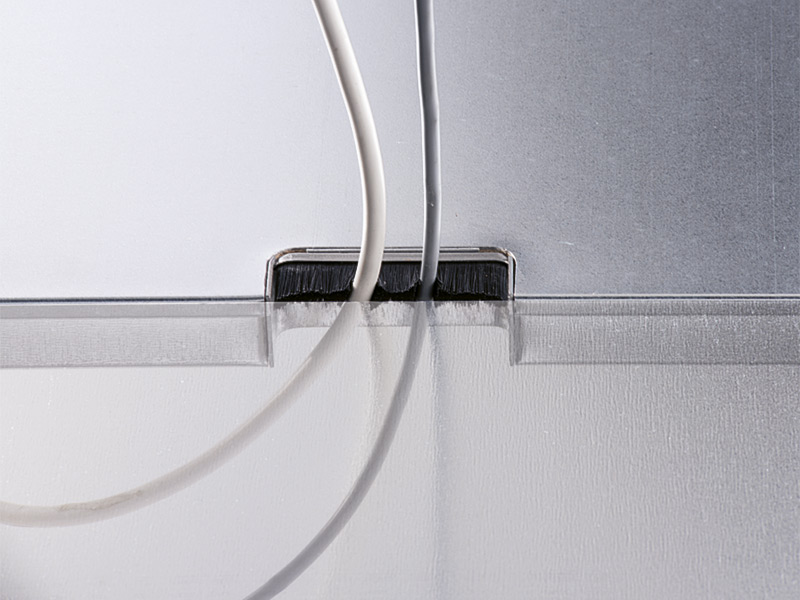 For the outlet of systems from the plenum, there are holes of every shape and size, which are cut to measure to receive socket boxes and concealed towers of the most popular international brands.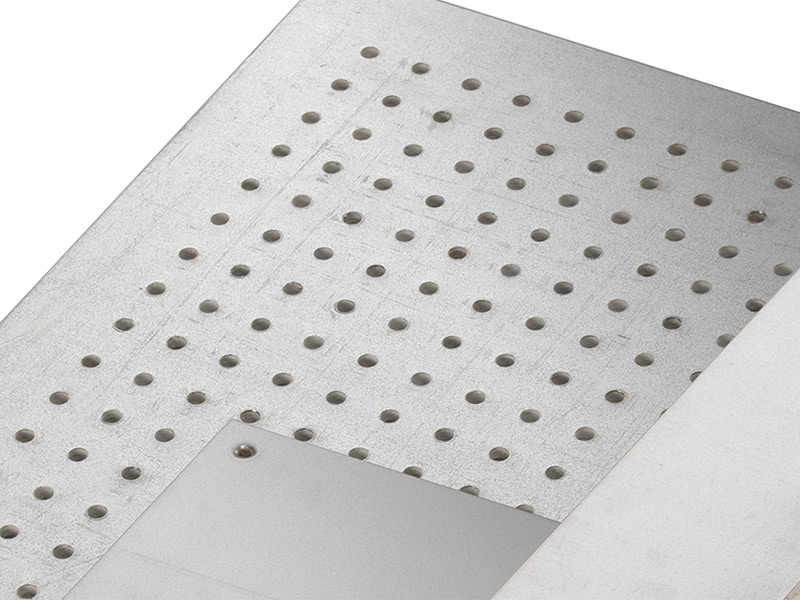 For the passage of air from the plenum to the environment there are perforated panels or coupling and adapting systems for adjustable grids.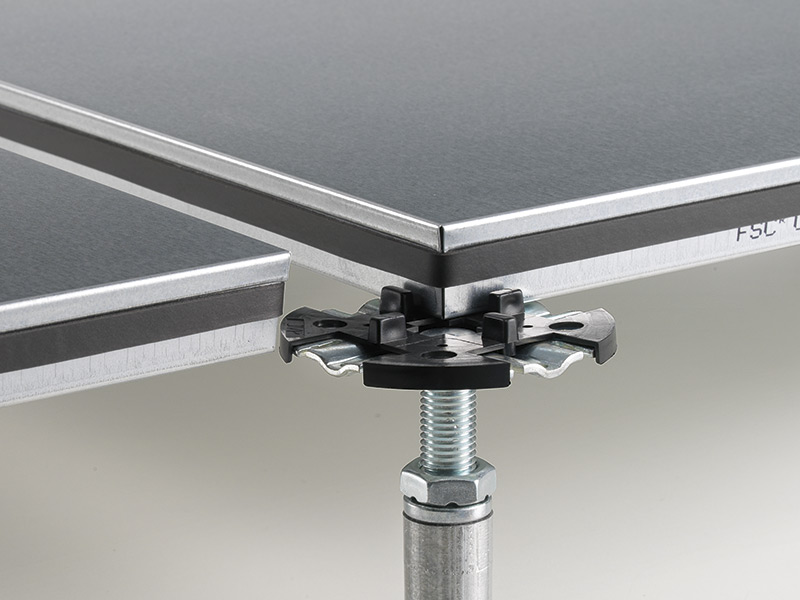 When the plenum must be sealed under pressure, air-leakage work involves the application of a self-adhesive seal around the perimeter of the panels, sealing off any joints.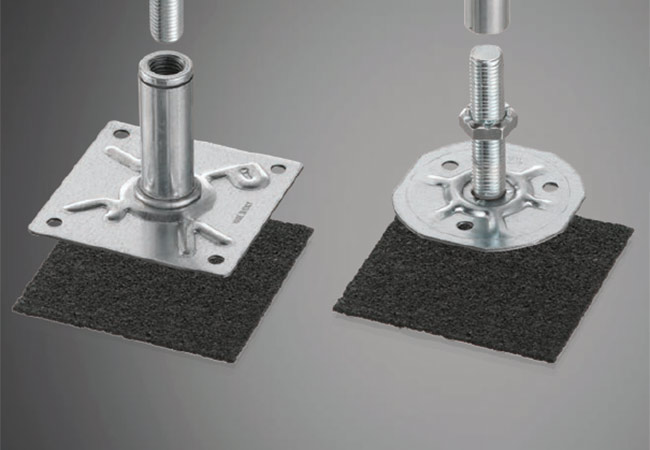 When sound insulation is required, a recycled rubber sound-absorbing mat is installed between the floor and the base of the foot to correct the transmission of DLW interstorey noise, on average between 4 and 6 dB, depending on the type of panel.